Few CEOs these days are fortunate to take the reins of a company with a strong foundation and a proud heritage.
As I move into my new role, I find myself grateful for the opportunity to have worked under the guidance of our former CEO, Bob Deely. Bob founded SimplyLEDs with Dan Donegan in a garage; from the start, he imbued it with a we-can-build-it mentality and has led the company through cycles of growth and challenges, the pandemic being one of them. His commitment to community and true sustainability — both of our products and the company — inspired me to become an early partner and board member in SimplyLEDs more than 10 years ago. I never left.
Now, I'm taking over a company that has already proven its worth in the world. Here's what we have managed to achieve so far.
Community.
Our factory in Garden City, Idaho, is a testament to our willingness to fight the odds. Our industry has been dominated by Chinese products since its inception, but we knew we could engineer and manufacture commercial LED lights that compete with the best of the industry right here at home. Our factory is a model of efficiency and a testament to the power of community. Our employees vary in their backgrounds, their races, their genders, their nationalities. Yet we have a common sense of commitment and responsibility, and that has created a tight community that has weathered every storm that has blown our way.
Environment.
Thanks to our strong engineering bench, we've been able to contribute commercial LED lights that save money while helping the environment. The numbers are humbling and a source of pride and achievement.


Learn More About SimplyLED Sustainability
Commitment.
Commitment is at the core of our company. When we do something, we go all in — we stick by our products, our employees, and our customers. This hasn't always been easy, but it has been the foundation of our success. It's why our 10-year warranty is so important to us: It's more than a promise that we will back up our products. It's a forward-thinking promise to be here for the long haul and to grow sustainably.
I am thrilled by the opportunity to move this bold company forward and I am comforted by the fact that Bob will continue to guide us as our Chief Technology Officer. We know we have even more to contribute, make an even bigger difference in the world. We have a lot of challenges ahead — but luckily for us, we love our work.
---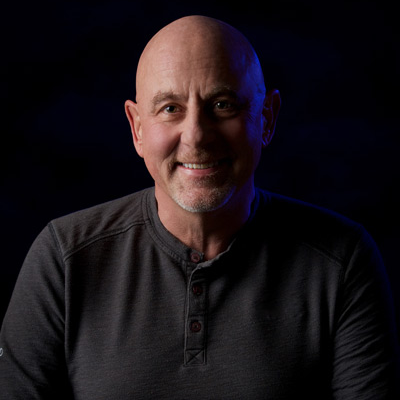 Stephan Schmitt was one of the early investors in SimplyLEDs. Today, as its new CEO, he reflects on how the company has grown — and where its commitment to community will lead next.