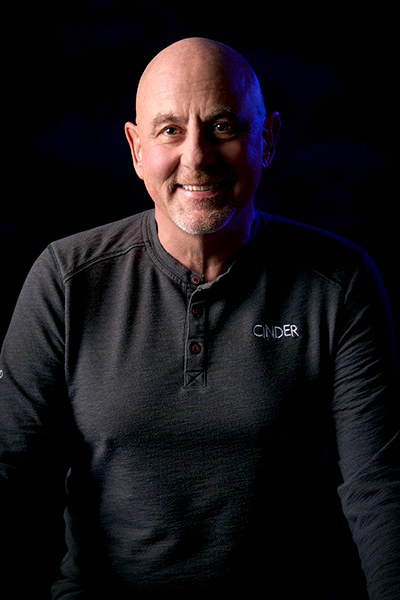 Stephan has been helping guide SimplyLEDs in multiple roles for more than 10 years: first as partner upon SimplyLEDs inception, then as board member, and now as President.
With years of executive experience working for smaller companies and high-tech multinational corporations, Stephan has an established track record of driving innovative business and product strategies, as well as overseeing new market entries that have delivered growth and exceptional customer satisfaction. Comfortable across many cultures, businesses, and technologies, Stephan has also served as advisor to many start-ups and currently sits on two boards.
Recently, as Chief Marketing Officer at Lumesse (now part of Saba Software) in London, Stephan learned first-hand what it takes to build a successful SaaS business and portfolio. He participated in major company acquisitions from due diligence to full integration. Prior to Lumesse, he held leadership positions at Hewlett-Packard in Europe and the U.S. for business divisions as diverse as CAD software, printers, printing supplies, services, and data storage.
Born in Germany, Stephan has an MS in Engineering from KIT (Karlsruhe Institute of Technology), one of Germany's elite universities and, in his former life, served as liaison officer to the U.S. Armed Forces.
IAQs (Infrequently Asked Questions)

Stephan, what makes working here different? It's an honor to lead a small, dedicated team from all backgrounds. Every day is new, and everyone is asked to contribute without being pigeonholed into one thing to move the company forward. It's too small to hide.

What's your favorite thing to do when the workday is done? Explore this beautiful country with my wife on our motorcycle. I am an immigrant and the beauty of this place, its people being the stewards of their lives, free and proud, it never ceases to amaze me.

What would you do if you won the lottery? I would go back to my passion: To create something lasting that makes a difference. I would seek ways to see my family, friends, and the business prosper and grow far beyond of what we have been able to achieve thus far. I would be looking for ways to cast the community net much wider, but I would resist the temptation to go beyond our collective connection and accountability. I believe in bringing one's own house in order first.