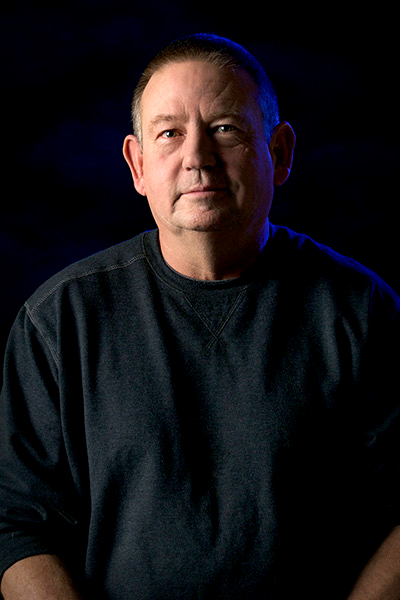 One of the original, foundational members of SimplyLEDs, Charlie has become a staple of SimplyLEDs. It's long been said, "If Charlie can't fix it, it's probably not broken." That's because Charlie's extensive background in mechanics and fabrication and his willingness to discover and do (especially in his personal onsite metal fab shop) makes him a must-have asset at SimplyLEDs. Don't put Charlie in a box; no one wants to play with a Charlie in the box.
Charlie learned long ago that can't never did anything, so no matter what oddities, questions, or wild hair ideas arise there's probably an answer somewhere in Charlie's reach. His problem-solving courage, his sense of humor, and his calm, approachable demeanor has endeared Charlie to everyone here at SimplyLEDs, and if we're a family, he's everyone's favorite Uncle.
IAQs (Infrequently Asked Questions)

So Charlie, what makes working here different? The atmosphere is one that gives everyone a voice and a feeling of accomplishment that naturally generates the drive to do the best you can. Everyone is approachable, even when it comes time to rattle the CEO for a beer across the street.

What has been your biggest win at SimplyLEDs? A win for me is the ability to bail us out of mechanical or fabrication pickles from time to time.

If they invented a National Holiday in your honor, what would it look like? "Tyrolean Fire Dart Day" — Zipline upside down over a fire with a quarter in your mouth aiming for that buried "Charlie the Tuna" tuna can on the other side.