Intelligent Lighting for Outdoor Spaces
Integrated into the luminaire at the manufacturing level, OCCSensaBLE™ is an intelligent Bluetooth enabled wireless sensor for outdoor applications. It uses best-in-class performance passive infrared (PIR) technology and an ambient light sensor to provide an enhanced wide dynamic range and precision optical filtering to match human eye response.
Once power is supplied to the luminaire, you have 24 hours to adjust the sensor's factory settings. After 24 hours, adjustment requires power cycling. Read below, carefully. It is highly recommended to download the OCCSensaBLE™ app, available for Android® & iOS®, BEFORE supplying power to the lights.
GENERAL
Adjustable settings can be customized as needed for specific applications. NOTE: customization requires the app to address each individual sensor. The sensor will default to the following factory settings if no custom configuration steps are performed within 24 hours:
The luminaire will be off during the day and operate in occupancy sensing mode from Dusk-to-Dawn (luminaire will turn on at dusk & off at dawn)

When motion is detected, the luminaire will operate at 100% output

After 5 minutes with no motion detected, the luminaire will return to 30% output level
SECURITY
24 hours after initial power is supplied to the luminaire, as a practical security measure, OCCSensaBLE™ will stop broadcasting via Blutetooth™. To reset this security measure and gain Bluetooth access to customize settings, power to the luminaires must be turned off/on.
CUSTOM CONFIGURATION
When you're done customizing app settings, you can create a profile. The profile can then be accessed for quick use on any luminaire at any location. This action requires you to create a password. With this password, lights can be accessed and re-configured at any time without power cycling. For further details and tips, go to vimeo.com and search "occsensable" for video tutorials.
OCCSensaBLE™ provides Bluetooth enabled freedom, allowing full control of lighting, with a variety of factory options—and fully customizable options—right at your fingertips via the OCCSensaBLE™ mobile app for Android and iOS. Connecting to 12VDC auxiliary power on any low volt or high volt driver, OCCSensaBLE™ provides the simplicity of one SKU for a broader range of installations.
OPERATION
Dusk-to-Dawn control turns the fixture on at dusk and off at dawn. During this period, motion detection can be configured to control the operation of the light: e.g. detected motion will turn the light to full brightness; after motion detection ceases for the chosen period of time, the light will return to a state of reduced brightness or turn off.

Part Night Lighting control will turn the light on at dusk and off at dawn. It will reduce the output of the light for a user-specified period during the night.

Motion Setpoint control allows the user to specify motion control based on the ambient light level. For the user-specified ambient light setpoint, motion control will activate the light when the ambient light is below the setpoint.
As part of the OPS L-MAC lighting management architecture, the Bluetooth enabled OCCSensaBLE™ mobile app will be used for initial configuration and subsequent adjustments to all light level and dimming options that go far beyond occupancy control. The mobile app allows for a broad range of behavioral control outside of the factory settings to accommodate different use cases, offering increased cost savings through Profile Management.
Peak Energy Reduction

Multi-level Adjustment

Occupancy Sensitivity

Daylight Harvesting

Min/Max Output Levels
The architectural profile, high-performance capability and control package that is standard on every OCCSensaBLE™ sensor makes it a perfect solution for all parking facilities and pedestrian areas as well as manufacturing facilities and warehouses. Three Fresnel lens options (detailed on page 2) provide complete coverage for multiple requirements.
OCCSensaBLE™ enhanced capability Fresnel lenses boast a larger surface area enabling broader reach and heightened sensitivity when compared to other sensors. Three lenses—low (L), medium (M), and high (h)—are available.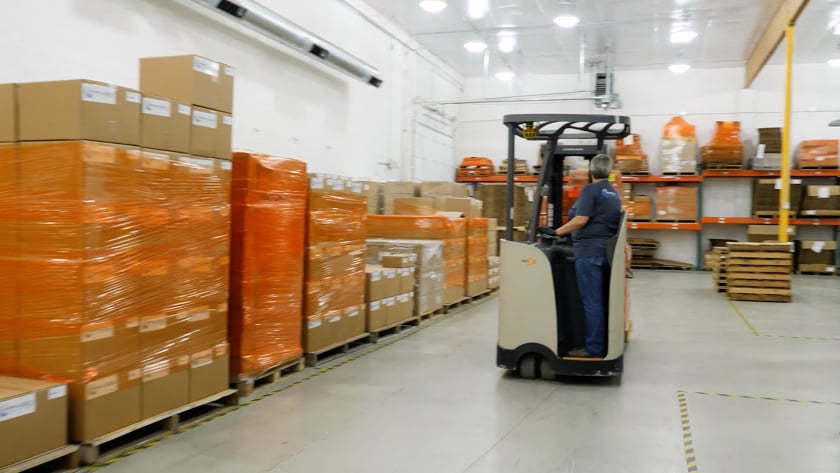 We've kept it simple from the start. SimplyLEDs has focused on smart, sustainable growth that keeps the focus on product quality and longevity.
Our clients say working with

SimplyLEDs is a gamechanger.
Electrical
Input Voltage: 12VDC nominal, 5VDC min, 15VDC max
Input Current: 30mA max current
Output: PWM dimming output 0 - 3.3 VDC, frequency 2kHz, 0 to 100% waveform
Environmental
Operating Temperature: - 40C to 80C
Operating Humidity: 20 - 90%
Ip66 Compliant
PIR Lens
OCCSensaBLE - L: mounting height 10' to 15', detection range up to 25' radius
OCCSensaBLE - M: mounting height 15' to 32', detection range up to 35' radius
OCCSensaBLE - H: mounting height 28' to 40', detection range up to 50' radius
Control Parameters

Motion Control Sensitivity: low, medium, high
Max Output Hold Time: after motion, 1 minute to 4 hours
Min Output Hold Time: off to always on
Max Output: 30% to 100%
Min Output: 0% to 90%
Daylight Control: Dusk-to-Dawn, Part Night Lighting, or Motion Setpoint
Dusk Level: 0.45 footcandles to 51 footcandles
Dawn Offset Level: 0.45 footcandles to 23 footcandles
Part Night Lighting:
     Duration: 30 minutes to 12 hours
     Offset: - 4 hours to + 4 hours
Motion Setpoint: 9 footcandles to 186 footcandles
Better Living Is Possible